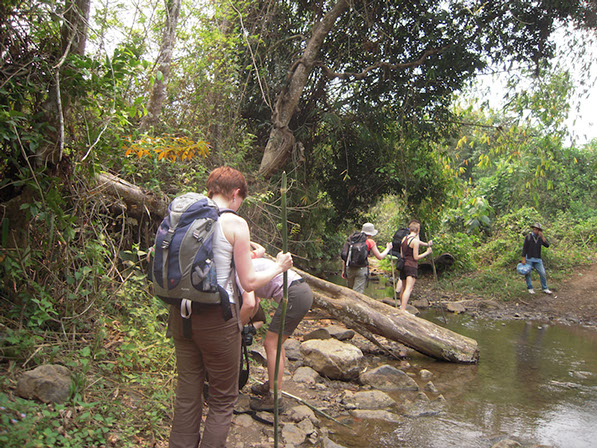 Embark on an adventure in remote Attapeu province in the southeastern corner of Laos with a choice of five 1- to 5-day and longer, self-guided and guided treks to waterfalls, national protected areas and ethnic villages. These trekking areas offer off-the-beaten track travel that is free of the typical tourist fare and filled with untouched natural and cultural experience.
Tad Phok Waterfall
Embark on an easy walk to Tad Phok Waterfall flowing off the Bolaven Plateau. The trek is accessed through Ban Lanyao, an ethnic Oy community.
Tad Phapong Waterfall
Head off on a one-day (6 km) trek to nearby waterfall created by the Xe Xou River, and see many colorful rocks are along both sides of the river. Tad Phapong can also be accessed by boat for the 5-hour trip.
Ban Mai and the Xe Pian NPA
Explore the Xe Pian National Protected Area's dense forests and waterfalls on a home stay in Ban Mai. Trek or cruise in a boat along the Xe Pian River to Tad Saephe, Tad Samongphak and Tad Saeponglai Waterfalls. Spend the night with a Ban Mai family and eat a traditional Lao dinner. View the local way of life and enjoy a relaxing evening on the banks of the Xe Pian.
The 48-kilometre journey to Ban Mai starts in Attapeu town (Samakkhixai), and the route southwest stops at Nonglom Lake at the foot of the Bolaven plateau, where birdwatchers might catch a glimpse of important species including the giant ibis, black ibis, sarus crane, and white-winged duck as well as white rumped, long billed and red headed vultures.
The road continues to Sanamxai before turning off to Ban Mai on the Xe Pian River, where travelers board a long tail boat with a village guide to lead the way on a one-hour cruise to the 10-metre-high, 30-metre-wide Tad Samongphak Waterfall.
From here, a path cuts through the forest on a three-hour trek along the river to the massive 120-metre-wide Tad Saepha Waterfall, which drops 23 metres. The return trek to Tad Samongphak can follow an alternative trail through the forest and farmland, before boarding the boat to Ban Mai. During the rainy season and if the river's level is high enough, the entire trip can be made by boat.
Upon return, travellers can take an evening bath in the Xe Pian River before sitting down to a traditional dinner with their home-stay family. Group sizes are limited in the interest of boat safety and to enhance the experience for both visitors and village hosts. Ban Mai also has a small restaurant and shops selling snacks.
Trekking in Dong Amphan
Explore Dong Ampham by boat, foot and 4WD on a multi-day expedition cutting deep into some of the world's most untamed wilderness. Trek along the historic Ho Cho Minh Trail and see a missile launcher leftover from the war. Navigate rivers through dense forests, and hike along rugged trails to secluded ethnic villages and a lake at top of an extinct volcano.
Travellers need at least two days just to scratch Dong Amphan's surface. Local guides can lead excursions along the many trails meandering through the protected area, though few foreigners have reached its grand prize, the extinct volcano crater lake: Nong Fa.
To penetrate Dong Amphan's northern territory, travellers can board a boat at Ban Hin Dam for a journey up the Xe Kaman River, which delineates the Dong Amphan's northwest boundary. The cruise ends at the rocky Hua Tat Pohr rapids, where a network of trails connects trekkers to remote villages of rarely visited ethnic groups.
Those looking for extreme adventure off the beaten track hit pay dirt on the trail to Nong Fa. Though a 4WD vehicle can come close to the base of the volcano at Vangetat village, and provides a quick exit, a combination of boat cruises and trekking offers a closer look into Dong Amphan.
The journey begins 12 kilometres from the Vietnam border at the Xe Xou River. A rough dirt road, impassable during the rainy season, follows the river much of the way, and at times even crosses it. Boats can battle through rapids past Ban Keng Maw before the journey jumps back on the path.
Those embarking on foot for the four-day, 90-kilometre trek follow an old Lao military training route that starts outside Ban Pa'an and stops at a string of villages along the way. Three to four days of hiking through unspoiled nature, steep climbs up mountains with scenic views and overnight stays in villages delivers trekkers to Vangetat Village.
From here, a final two-hour assault up the extinct volcano reaches the crystal clear waters of Nong Fa Lake surrounded by pine trees, and a well-earned swim in one of the most distant places on earth.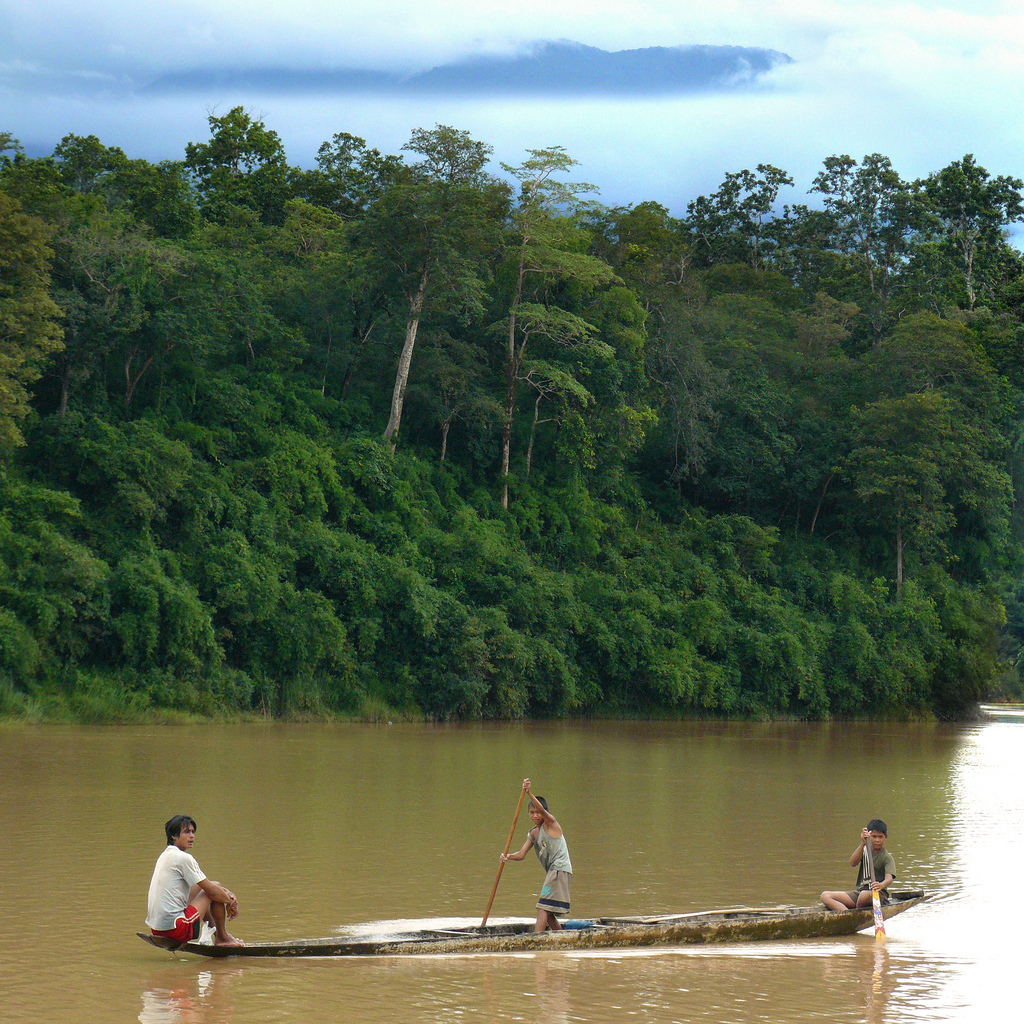 Sanexai District (Ban Paam to Muang Khao)
Embark on a 2- to 5-day trek into the old district capital, passing through ethnic Alak villages on the way. From Muang Khao, visitors can go to a nearby waterfall (4 km away).
There is also an option to continue back to Pa'am on foot or by vehicle.
Another option isto continue for another 3 days to Nong Fa, a crater lake located in the heart of Dong Ampham NPA.
Social Share